Halloween has long been one of my favorite holidays, but ironically, for the two years that I've lived here, I've missed Halloween on Lincoln Road (from which I lived half a block away, BTW.)
Last year was my first experience on Lincoln Road and it was crazy packed, worse than the grove. But it's hilarious. This year el hombre and I dressed as ninjas and hit South Beach to scope the freaks, geeks, ghosties and ghouls. Ironically, the place that took Pacific Time's spot aptly describes Lincoln Road Halloween festivities: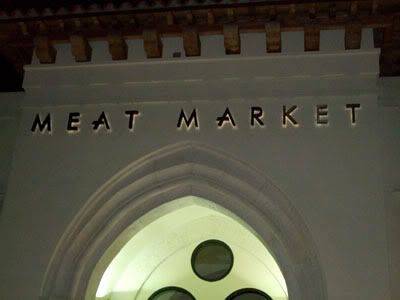 You see all sorts of costumes, we all know that. The most prominant was the slutty pirate and the drag queens: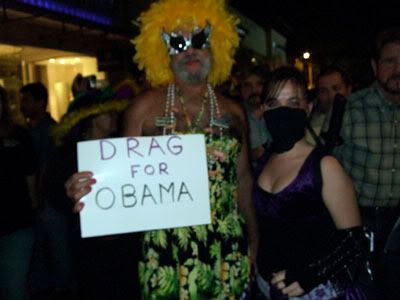 Speaking of being political, this is a strange sign outside the Wolfsonian: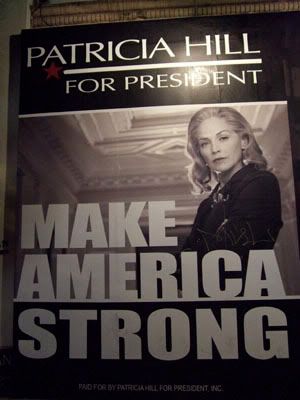 Española Way was more quiet and pretty: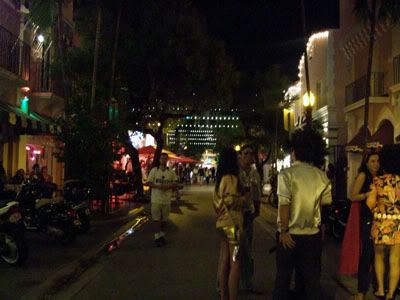 And of course, what's SoBe without people ridin' dirty?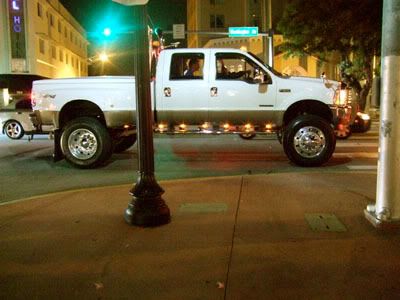 Or a random sumo wrestler looking for a worthy foe (he didn't see me because of my ninja-like skills!)