This was a weekend for photos, so it will be broken up into three or four posts so as not to overwhelm.
Between work and exploring the Upper East Side farmers markets, I spotted many cool frescos, buildings and signs.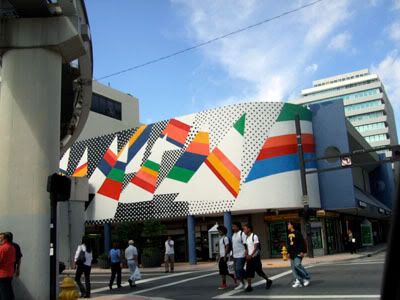 I used to work two blocks from this corner and have never seen it before, but judging by the brightness of the paint, it must be relatively new. This is the corner of SE 2nd Ave and SE 2nd St. The modern paint job creates an interesting contrast to the vintage buildings you find in downtown, like the courthouse and like this building: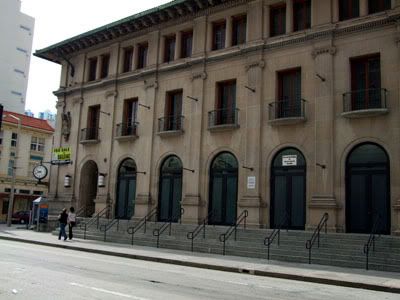 This building is one of many in downtown Miami- one of my favorite parts of the city. The area is full of random frescos, vintage buildings and local shops. It's like stepping back in time, or into Latin America with a graffiti artist by your side. It just seems like there's more soul to the area, as cheesy as that may sound.
Then, by the Arsht Center you find the bridge painted like this: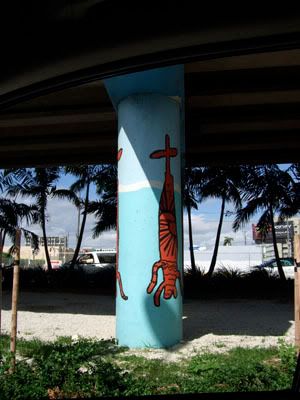 If you continue north on US 1, you will cross under this bridge: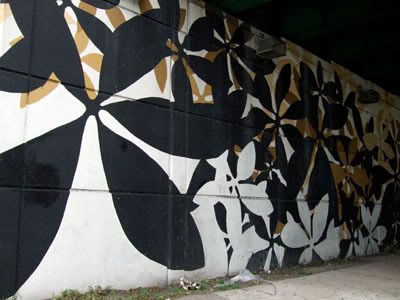 and see Art by God (which is creepy, judging by the things they lent the Chelsea Gallery in Wynwood that night.)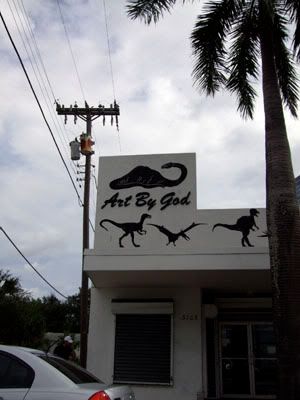 And this giant mural on your left, which caused quite a stir when the artist put it up (according to NPR):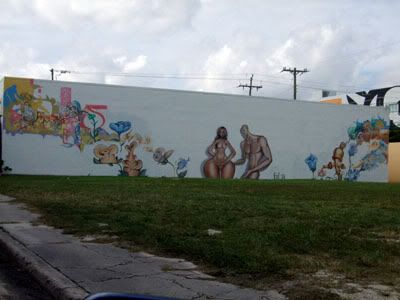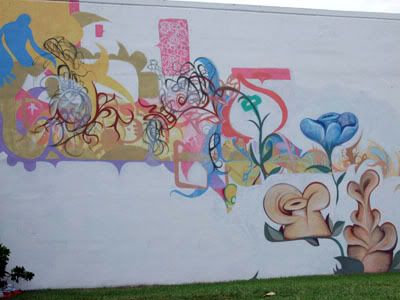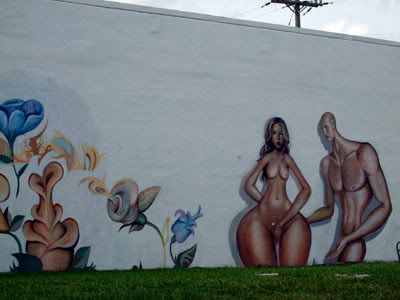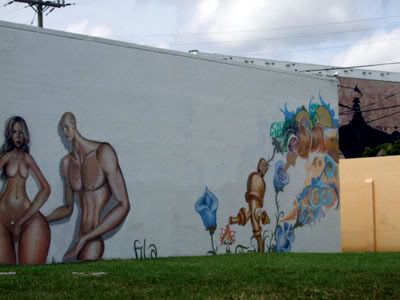 This painting sparked the debate over what is public art and what is graffiti. I argue that when one goes to Italy, you see frescos on almost every building. Sure they are often not in the urban art style, but may be, or may have been just as controversial. Even if you don't agree what the art portrays, one must value it for garnering a reaction, starting (hopefully meaningful) conversations and build more of a cultural backbone within Miami.