So my bellydance show is over, and Sunday, El Hombre and I decided to take advantage of the fall weather by scoping out Halloween stores and pumpkin patches.
Like I said, fall is one of my favorite seasons, and I love shopping for pumpkins. Not only are the colors the best, but nothing takes you back to your childhood like the excitement of Halloween, pumpkin carving and candy. We elected to stop by the Big Brothers Big Sisters lot on US 1 and 27th. I personally like shopping there because at least I know my purchase is supporting a non-profit as opposed to some skeezy company.
Anyways, that lot has a huge selection of pumpkins, dried corn, gourds, weird squashes and hay. We didn't purchase any big pumpkins, but we did pick up a few things. We were there among a sprinkle of people, mainly young families picking out their pumpkins and taking family pictures (my cordial southern side actually volunteered to take family pictures.) And of course I took pics: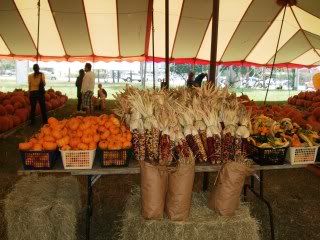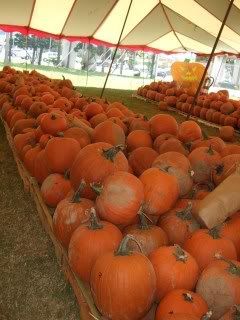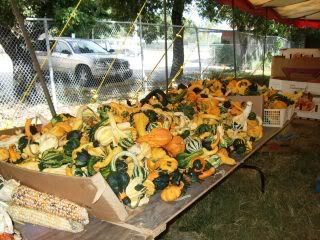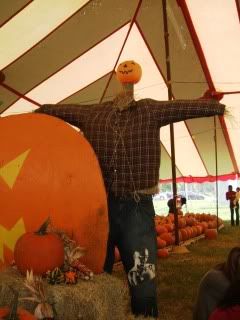 (scope out the pants, btw)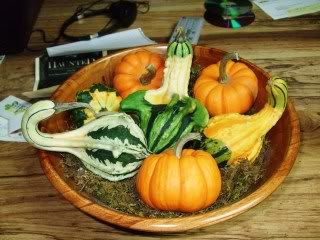 my creation from our purchases.
In regards to Halloween stores, your best bet is the Spirit Halloween store in South Miami. They also have one in Coconut Grove, but it's nowhere near as big, nor as spooky. There's also a random Halloween store on Sunset and 117th, in the same complex as TJ Maxx. We have been scoping out the different places for outside decorations. As for costumes, ours will be homemade, and I bought everything at Flamingo Plaza. Super excited to make myself all creepy and weird looking!