They caught the UM croc killers!
Good. Scumbags.
On a more silly note, here is a picture of another rediculous rogue flamingo statue, this one is in the grove in Cocowalk: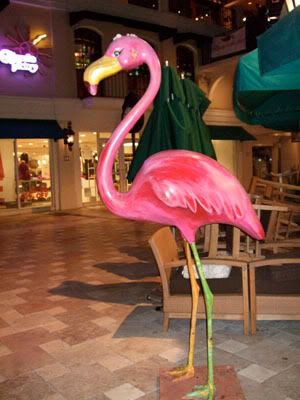 Happy Halloween! I'm dressing up, watching trick-or-treaters and then finding fun times and crazy costumes tonight!
El Capitan is not. Why? because my collegue is out of the country.... jerk!