So
my favorite DJ
(yeah I know I am biased) and I were down in Wynwood this past weekend for the art walk, and after el hombre got the music set up at one of the galleries, we went strolling around to the other places and I snapped some photos along the way, cause, you know, that's how I roll....

This fence always has some sort of word or message in cups, and I have a fascination with the skull and crossbone theme. I think el capitan blogged a similar photo from a previous art walk.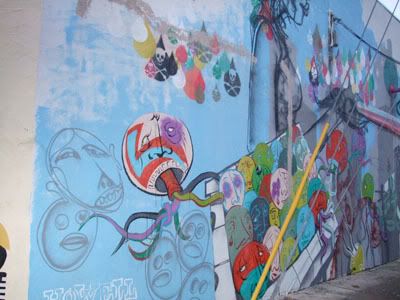 typical street art (we all know my love for it by now)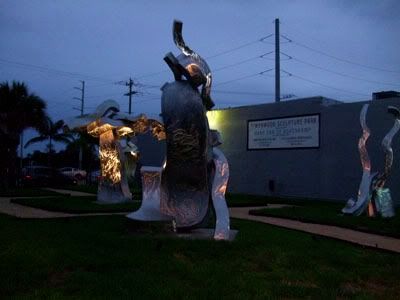 Sculpture garden between two warehouse-turned-galleries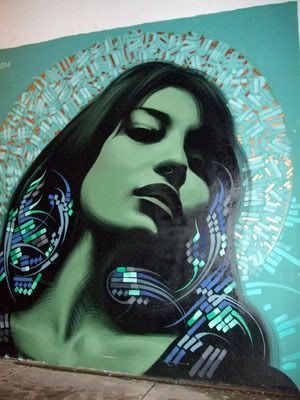 amazing. I love this. and it's new....
I love the art walks for a number of reasons. The first being that it shows a slight underbelly of intellectualism in Miami (even if it can be kind of pretentious at times.)
The second is the variety of art that you see. From mixed media to extreme modern to standard paintings, there is a mix, and the galleries tend to switch it up all the time.
The third is the people watching, from indie to ghetto to urban redneck, you see it all. And if someone can explain to me why young indie kids think mustaches are cool, I would greatly appreciate it. Cause I am still on the "mustaches are creepy and gross" bandwagon.