So I am finally recovered (well, as much as possible) from my trip to Tampa this weekend. I tend to go to our neighbor to the northwest once a year for karate-related purposes, and on the way back, El Hombre and I stopped in Clearwater for the afternoon, my first time there, in fact.
There are some marked differences between Tampa and Miami. Gas is cheaper, for one. There is also an abundance of pirate references, which thrills me (and I am dying to go to Gasparilla this year.)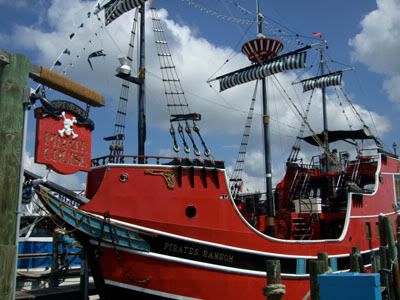 But I have to say, while I still love Miami beaches, Clearwater beach is very family friendly and the sand is really really soft, not ground up cement and coral like in SoBe.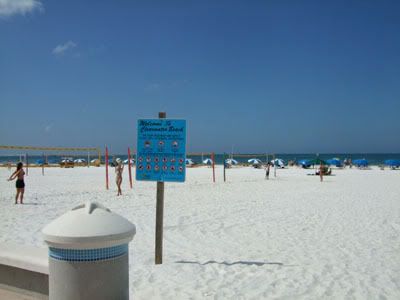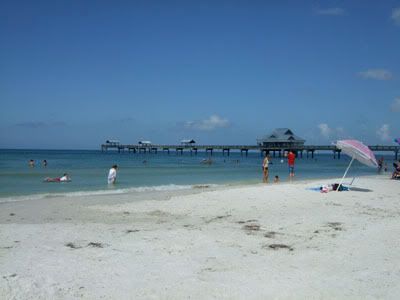 Although you can definitely go swimming in mid-October in both Miami and Tampa.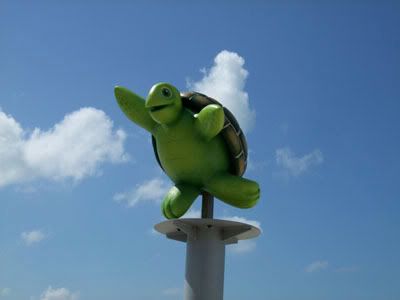 The turtles that decorate every block of the beach boardwalk are adorable!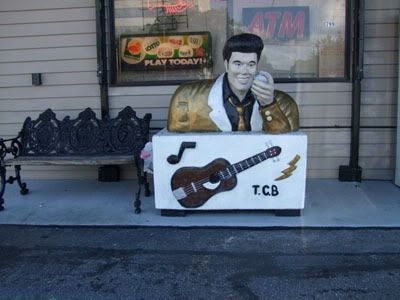 Who doesn't love a random Elvis cooler outside of a bait and tackle shop, right off the highway?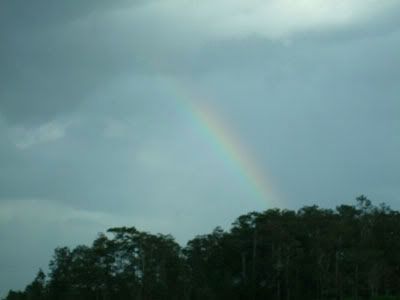 A sign that I still love living in Miami more (and not just because we get less hurricanes).... rainbow on the way home, over Alligator Alley.