This past Saturday we went to go see
Bassnectar
, dj at 305 Lounge. I haven't been there before, but it's a really cool venue. It's behind Buck 15/Miss Yip between Lincoln Road and 17th Street on Miami Beach. It's a small dive bar with graffiti art on the walls: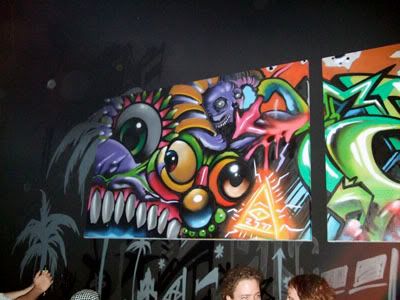 a DJ booth towards the back, in the middle of the floor: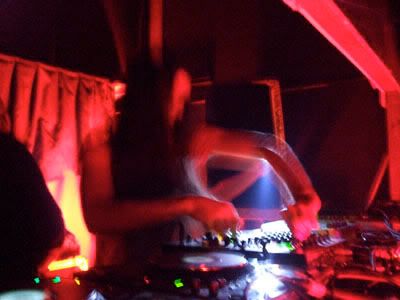 and a longish bar, with two flat-screen TVs. We got there a little early, and hung out on the couches (though after my brief stint working at Nikki Beach, I am hesitant to sit on any couches in bars or clubs... and that's all I will say about that.)
It was a good show, Bassnectar rocked. He played some Beats Antique remixes, some NIN, some Nirvana and a bunch of other really really cool stuff. I definitely recommend seeing him when he comes 'round again.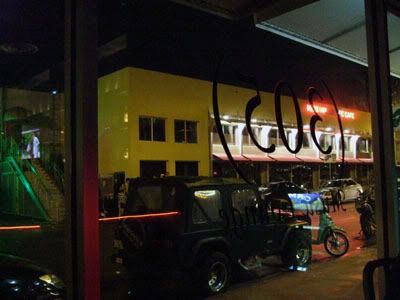 And as we were walking out, I snapped this picture, because it's so South Beach (and no, while Buck 15 is cool, I would never wait in line to get in.)