What could be a more interesting experience as a Gringa (who speaks very little Spanish) in Miami than an experience in Hialeah? Especially one that entails going to a collection of thrift shops on a weekend? Well, I did just that, with El Hombre in tow. We headed up to Flamingo Plaza, which is heralded as some of the best thrifting in Miami, to see what they had going on. We found gentlemen selling plants off the back of trucks, people in old cars with a PA System advertising pizza and lots and lots of shops with all sorts of things in them, including old stoves, bar chairs, wedding dresses, underwear and more. Many of the home furnishings, vhs tapes and board games reminded me of my childhood from the early 80s, like this: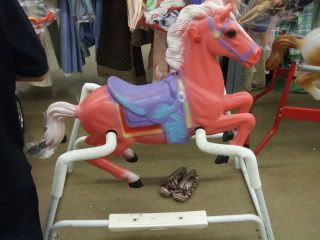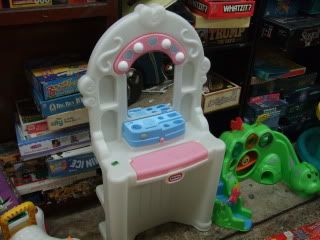 Random things like this: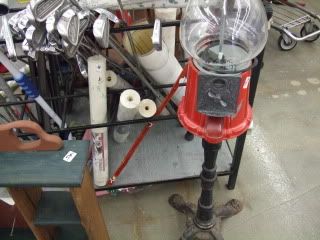 And who doesn't need a glass boot-shaped cup?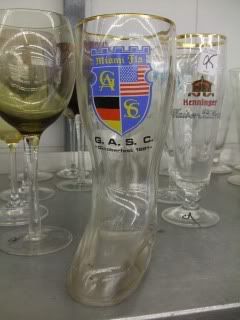 In addition, many of the clothes they had were your standard, basic pieces that people don't want, can't wear, etc, but then there were some truly glorious pieces: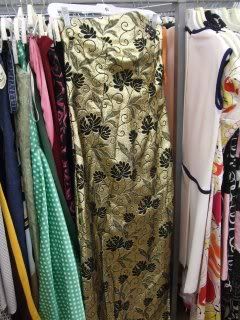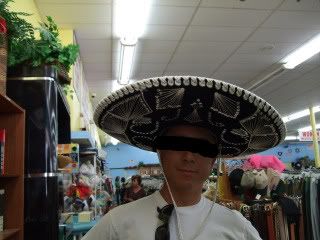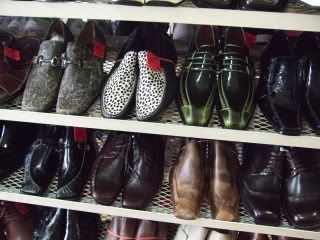 (El Hombre was trying to decide which one would match his hat best)
I wish I could have grabbed pictures of the many late-80s wedding dresses with stains and huge bows, but I couldn't get around the crowds and I sort of felt bad. But I took advantage when I saw one in the window: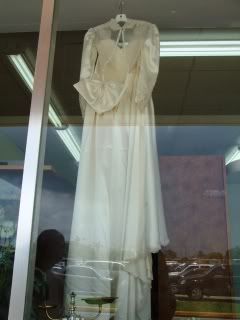 Outside of Red, White and Blue, which is by far the best and biggest shop, this guy was playing some tunes: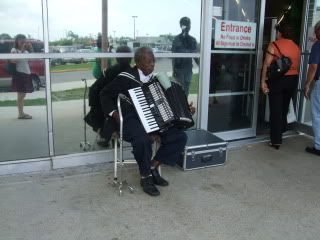 Kinda reminded me of Charleston.