I realize that I am late in the game with this post, as everyone else in the blogosphere posted about the opening of South Point Park in South Beach, but I just went for the first time since the grand opening and I'm throwing my $.02 in.
Since I moved off South Beach, almost three years ago, I haven't been back to that area, but before I used to go walking at least three times a week down to the southernmost tip of South Beach, sit on the rocks and relax. Only a few times did I ever wander up towards the park, and I remember it being picnic tables and grills, sort of a smaller version of Crandon Park in Key Biscayne.
On Sunday, El Hombre and I went on a mission to get me out of my irritable, cooped-up mood that I had been in all day, and on the spur of the moment, we elected to explore South Point Park.
I love it. I think it's so cool. I like the windy paths through the trees: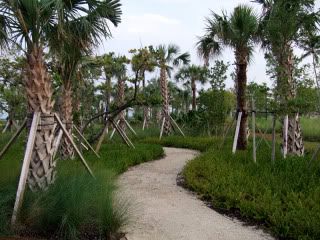 complete with benches to occasionally rest on.
I like the combination of tall buildings and the views of Fisher Island through the palms: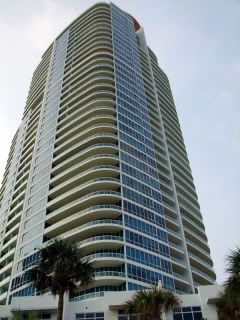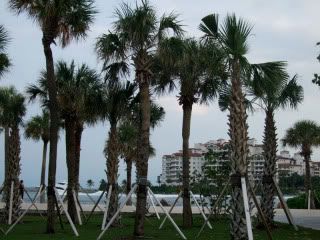 And I love that the path becomes elevated so you can catch a view of the water: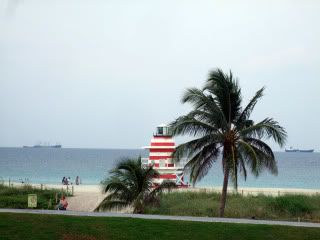 There's also a pretty cool playground for kids: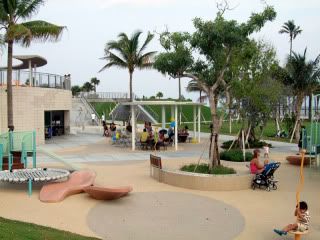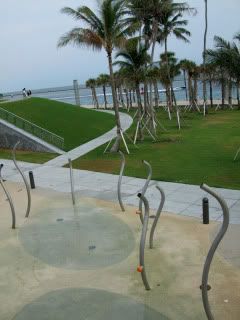 With funky benches for parents who want to relax and watch their kids play: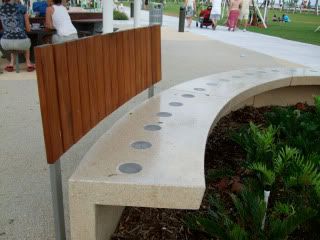 There's also the path that borders the water, with these things that light up at night: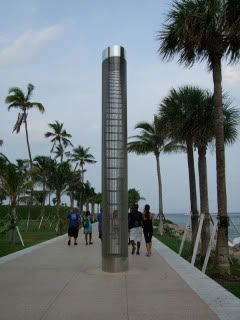 and a view of downtown, through the port authority:
As we wandered down the hill, and towards the beach, I also caught some cool pictures: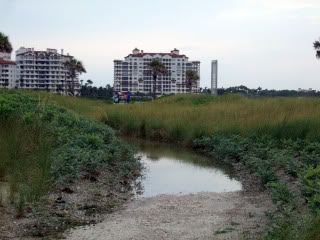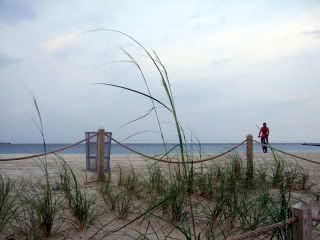 We wandered out onto the rocks that jut out into the water where we saw many groups of friend camped out, enjoying the last few rays of the late afternoon sun, people fishing and taking pictures.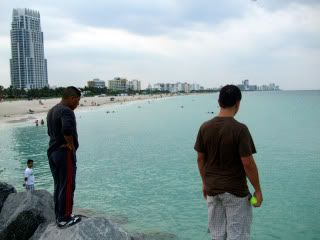 We also found a hidden cutey face!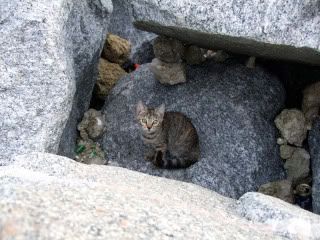 South Point Park is awesome. The whole vibe was very laid back and fun, with kids running and shrieking the way they do when they are having the time of their lives, couples of all ages strolling, holding hands and laying on their backs in the grass, and families gathered around tables and benches. It's cool to find such a chilled out and happy environment in South Beach.