A few months ago
I went on a rant
about how tacky Santa's Enchanted Forest is. Ironically, a few weeks ago, my roommate ended up with free tickets, and gave me two of them. Of course I took advantage because of this sick fascination I have with the underworld of tacky.
I have to say though, the amount of lights those people put up is ungodly. It really is.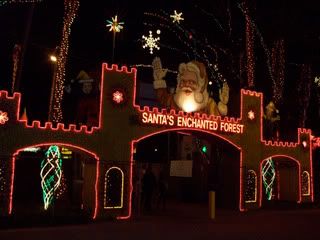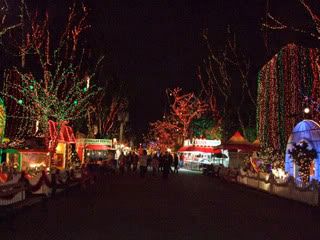 No joke, as we were entering, the first thought that passed through my head was, "I'm glad I'm not prone to seizures." The second thought? "This is fantastically hilarious, I can't wait to write about this!"
Upon entering, you find Santa and his elves in a myriad of situations, from skiing to sneaking into the house to deliver presents.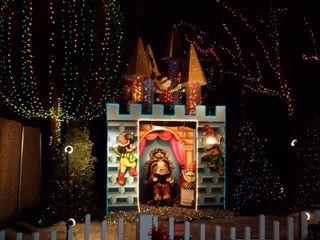 This one was clearly King Santa.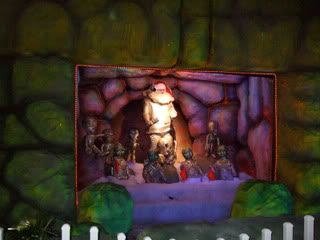 And clearly Santa is inclusive of all. Even aliens.
But don't you worry! If you felt there weren't enough lights, here's some more: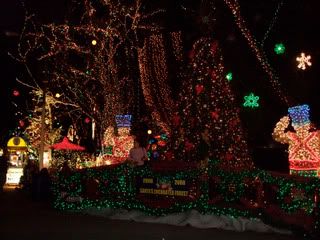 Santa's is really just a giant fair. Complete with the animals: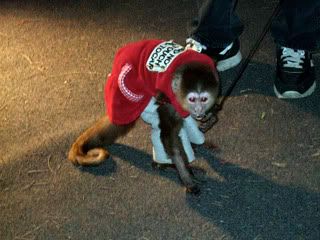 Monkey!!!!!!!!!! My favorite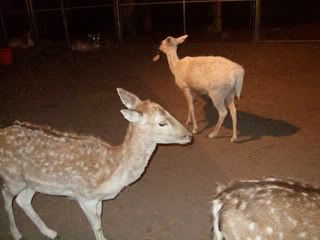 Poor things, they were among the most ridiculous amount of lights in the front of the fair.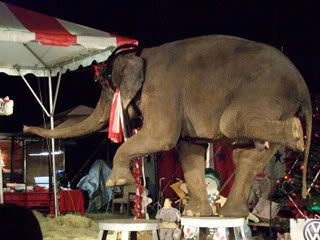 And what's a fair without an elephant? There were also sea lions but we missed the show.
And did I forget to mention the fair food? In Miami, arepas and elephant ears are staple fair foods, as is corn-on-the-cob and pork-on-a-stick. But this truly takes the cake: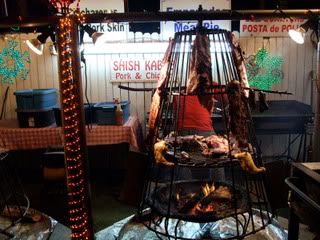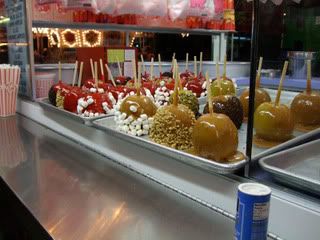 The candy apples just looked pretty.
You can also find different types of decapitated snowmen. Because nothing says "Christmas" like a headless body... right?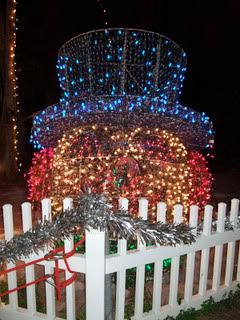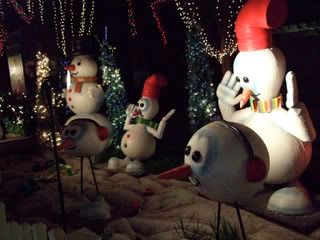 Note that it appears the snowman in the back is delighted by the head of the snowman in the front. Perhaps it was the perpetrator of the crime...
And you know, if you would like to buy some bling, or something to represent where you hail from, no worries!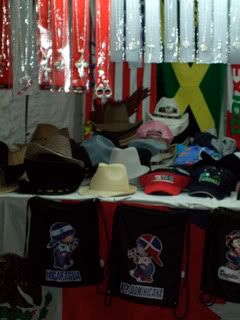 There is also a giant red Christmas tree, just in case you forgot what the point of the fair is...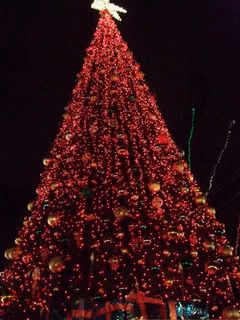 And rides!