I really really really hate when people try to be clever with the way they spell their business names. I do. It's not cute, it just makes you look ignorant.
Needless to say, when I saw this, I was thoroughly disgusted: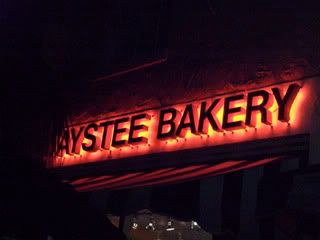 No. Just no.
I will never go to your bakery, South Beach business. Simply because you spelled Tasty with an unnecessary "Y" and an "EE."
Where I come from, thats "Trashy," or as you would spell it, "traysheeeee"