A few weeks ago I went to visit family in Pittsburgh, and despite being horribly sick, I dragged myself out of bed and down to what they call the Strip District. Contrary to what you may initially think, this is not a collection of porn shops and strip clubs, it's actually a collection of grocery stores and specialty shops. And by grocery stores, I mean in the old-world kind of way. Little specialty shops, like butchers/meat shops, Fish shops, bread shops and more.
These shops are great because the meat is cut fresh, the bread is freshly baked and prices are much lower than you would expect. It surprises me that with our Latin and European populations down here, that we don't have an area like this.
Find pictures below: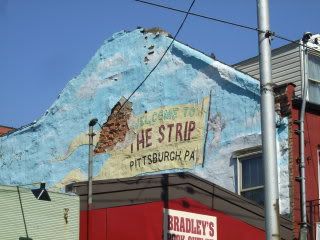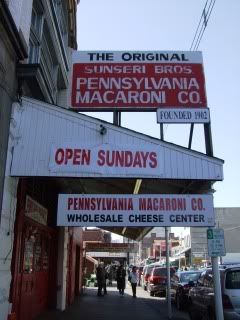 This is the most famous store, and my family (all Italians) go here each time we go. The guys behind the counter talk to my grandfather and aunt in Italian, which is super cool to me. The inside: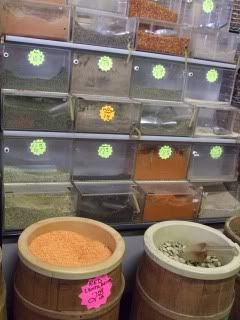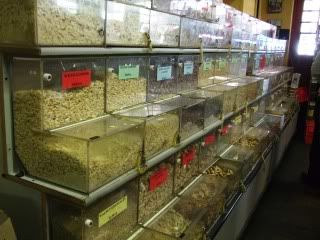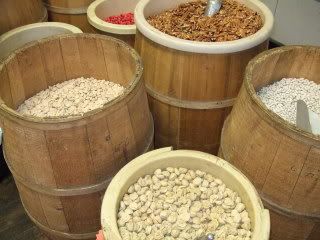 I used to think this place smelled weird when I was a kid because of all the spices.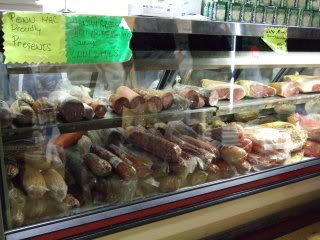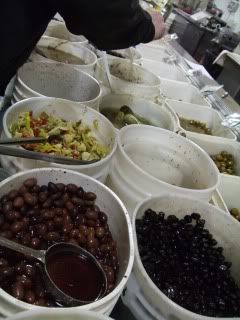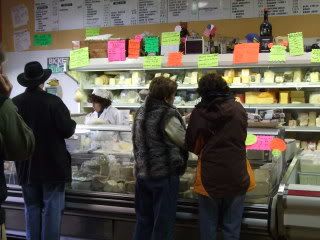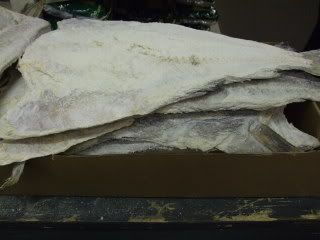 You can take any selection you want of salami, olives and cheeses.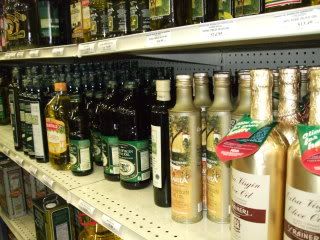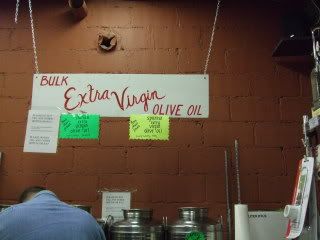 There are walls of olive oils, vinegar and pastas
Across the street is a coffee shop, which I thought I would like more, but my brother snapped this cool shot, so I am posting it: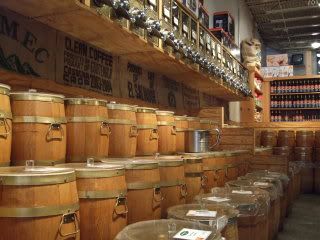 However, I was quite a fan of the Biscotti store. As you walk in, you are hit by a wave of wonderful. yummmm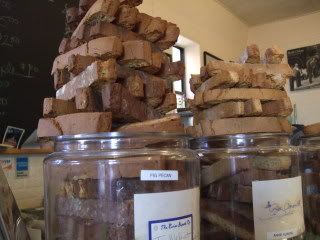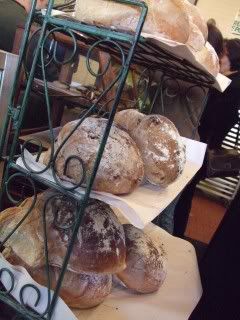 And down the street from Macaroni is Woley's Fish Market, where you can get lunch or buy tons of fresh seafood: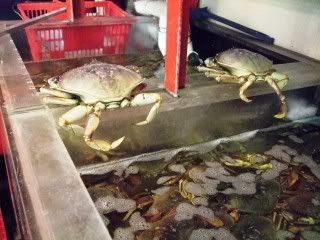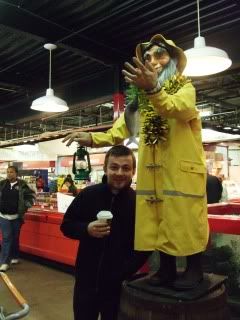 (I made my brother pose with this guy because I found it hilarious)