This is super late, I realize that. But sadly, this is the first time I have had the time and energy to sit down in front of my computer for any reason other than work for the past two weeks. I had been waffling over creating a post about COTM because it's been so late, but ultimately I decided better late than never. And the main deciding factor was because the two days I went, I was super relaxed. Maybe writing about that stage will bring some bliss into my life, right?
Anyway. So we went on the Friday kickoff event/Coral Gables Art Walk to see Conjunto Progresso, who were fantastic, as usual. The crowd had been milling around the stage for the previous band, but when Conjunto started, they gathered close to the stage, people played maracas and danced salsa with their loved ones. It was awesome.
It's hard to see in this light, but the band had as much fun playing as people did listening to them. They were an eclectic crew, most of which played several instruments and the younger guys liked to dance in sync. It was really fun.
As you walked around, there were the standard artists in the circles, as well as cigar rollers: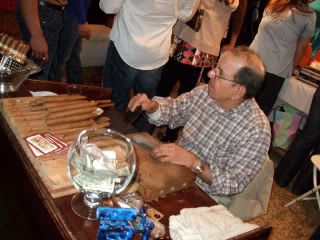 To me, the whole event of the Coral Gables Art Walk is a homage to the Cuban culture, with art galleries that happen to be open. And speaking of galleries, you tend to find some sort of vintage car outside at least one. But this one was unique: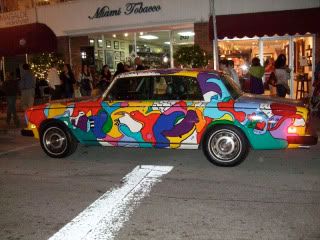 During the actual Carnaval on the Mile, which took place on Saturday and Sunday, there were street vendors, food, art (most of it generic, but some good things in between) and bands. Lots of bands. With a lineup of Suenalo, Afrobeta, Locos por Juana, ArtOfficial, Brendan O'Hare and Conjunto Progresso, you cannot go wrong.
This was Brendan O'Hare. Super awesome sound.
And here are some scenes from COTM: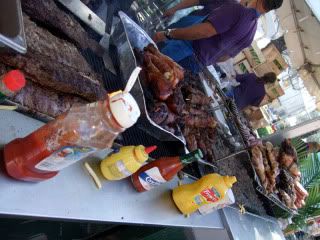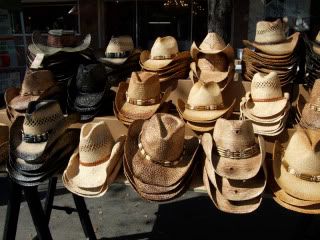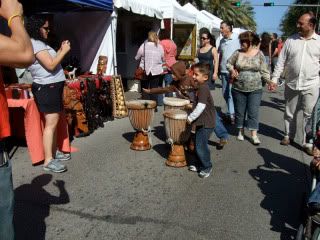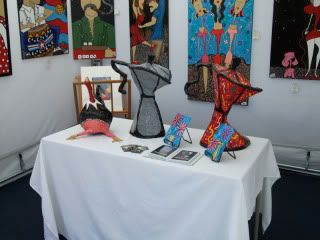 (Another example of art that is a homage to Latin culture... And one of my favorite things, Coffee)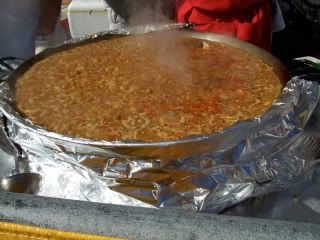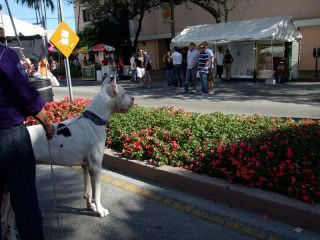 There were lots of dogs. I kept pointing out the ones I liked as examples to El Hombre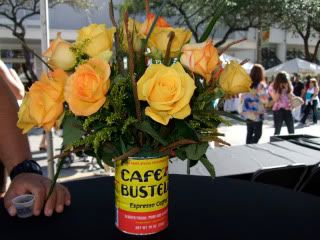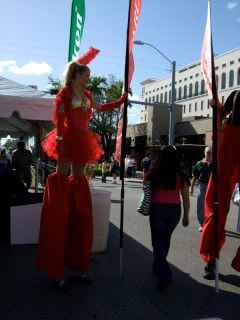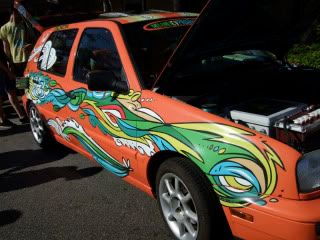 Lebo Car!
I think my favorite thing was the fact that I was in my comfy bathing suite and BoHo gear, walking around in the sun, largely by myself at first, just exploring. After I got a free 5 minute massage from BlueCross BlueShield, I grabbed a coffee and a little table off the walkway, and soaked in the sun, listened to the bands in the distance and just relaxed, watching people with their families run past, looking at the street performers, games, giveaways and wares.