Last Thursday, I went to
The Miami New Times Artopia
event in the Wynwood Arts District. Sometimes I am wary of these types of events because I feel like they can be cheesy, but this one was actually pretty cool.
As you walked in, there was a large, outdoor space with sponsors, music, models and a bar full of free alcohol. There were a few places you could sit and chill with friends before walking into the building, where the art was displayed.
We walked in, and to our left were several models, some of the vintage swimsuit variety, and some in the designer wear. There was also a pool. This was an interesting, somewhat hazardous setup, evidenced by the fact that this guy, dressed exactly like Kanye West (sorry, but that adds sort of a douchey aura to him already) walked in, spotted the models and totally started walking towards them, and falling straight into the pool. That was possibly the greatest thing I saw all night.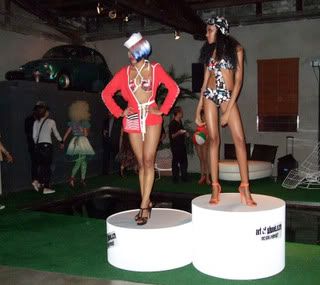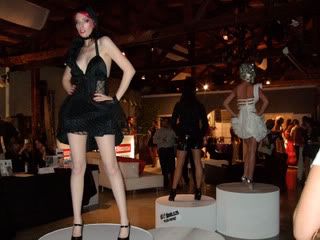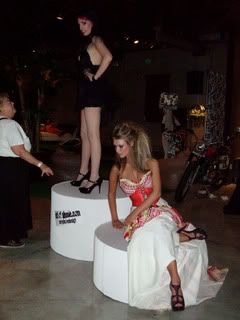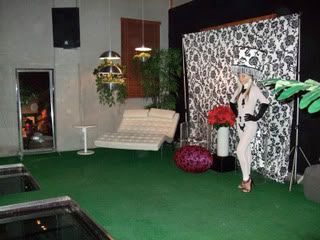 As you walked past the pool, you see the trailor park set-up, which I wasn't so sure about: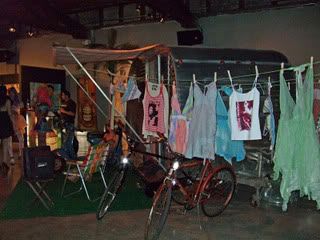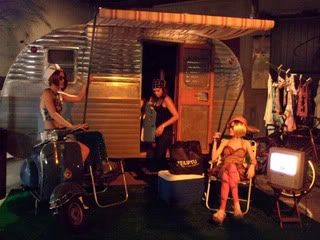 I get it, it's white-trash-class, or whatever. But in retrospect, it was just a funny sort of thing, and not really any sort of statement to me.
Local artist
Lebo
was also there, doing a live paint and showing art: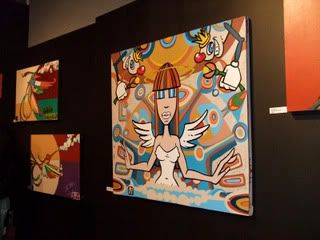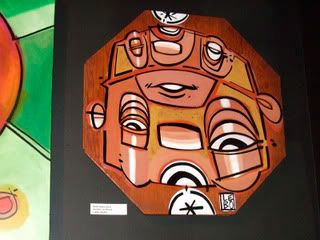 I know he isn't as "indie" or whatever as most things you see in Wynwood, but I still really like Lebo's style, and I am glad to see a local artist making it big here.
The New Times also arranged for tasty food, interesting performers and cigar rollers: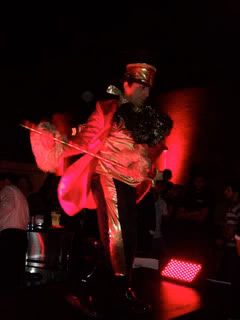 The guy in the blue was awesome. He kept getting in people's faces, which didn't seem to faze anyone. Probably because of the massive amounts of free alcohol.
This event, like Iron Fork, was a fun one. They are good venues to meet up with friends, hang out and wander around. The music was good, the art and fashion were intersting and the flow of the venue worked. And it was a night in Wynwood with a totally different scene than the art walk.