I have been behind in posting, but I also have had another sinus infection, and honestly the last thing I have wanted to do when I get home is tackle the tons of photos in my camera.
Anyway, el hombre and I went to Key West for Thanksgiving, which despite the start of said sinus infection, was a much needed break. We stayed with friends in a pink shotgun house in the heart of Key West and were able to walk around and scope the weirdness of Key West.
We got there Thanksgiving Day, and after a short break at the house, we hit Fort Zachary Taylor State Park for dinner until sunset: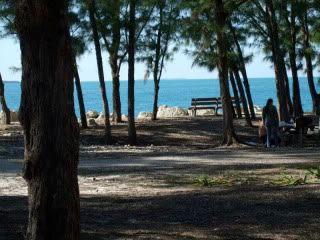 after eating like pigs, we decided to wander around. I have been to the park but never to the fort, so we wandered the path over and found these guys: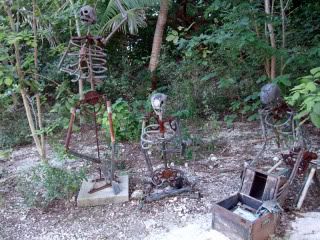 The random skelator statues=ultimate awesome. Of course I took cheesy photos, but will spare you all from that.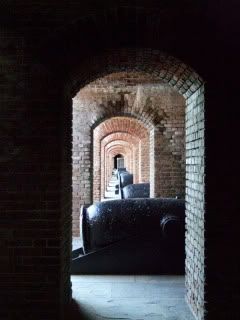 We all gathered around to watch the sunset before we got kicked out of the park: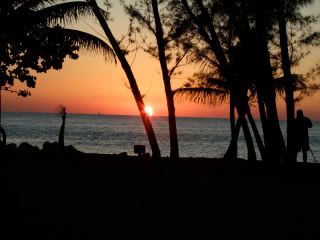 Those of you who know Key West, know that it is home to all sorts of winged creatures: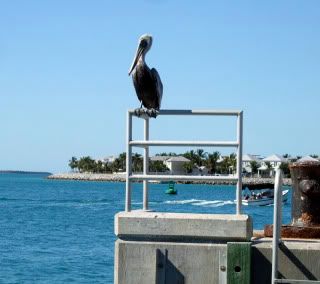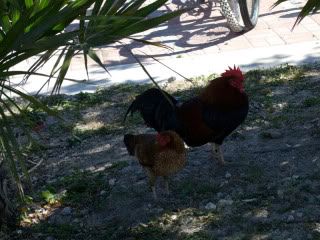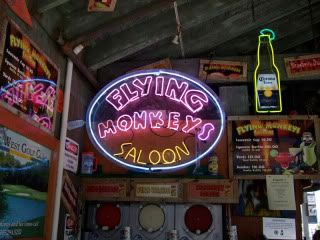 (monkeys are my favorite, ok?)
The next day we wandered around and saw many awesome people dressed as pirates (I didn't take pictures because I didn't want to deal with them asking for money)
Pirates have a strong hold on Key West tourism, and nerds like me totally fall for it.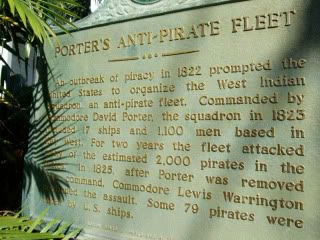 And of course we scoped another sunset, this time at Mallory Square: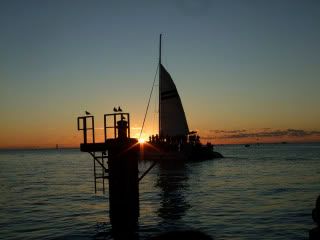 Mallory Square hosts a sunset festival every night. People gather around to watch the sun sink into the water. Then people wander around because there are street performers everywhere, from bagpipes to animals, you see the full spectrum. These were some of the ones that stood out: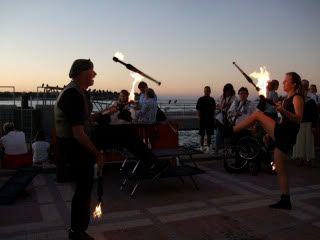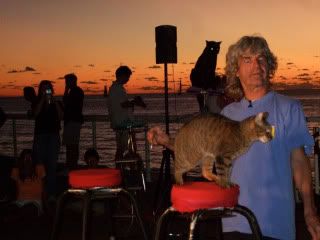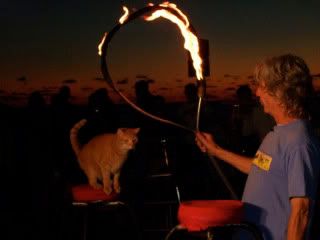 (I had to put two of this guy because he is an absolute wackjob. The Key West Cat Man has been around forever, and he trains/bribes his cats with ham. Cats will do anything for ham. He is also almost completely incomprehensible.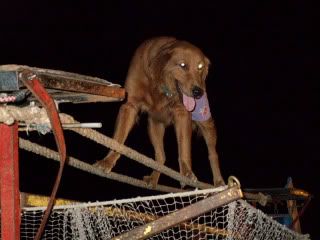 This dog is awesome.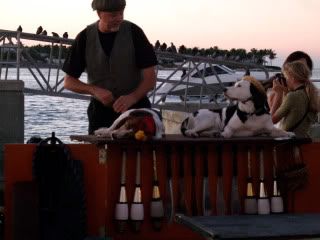 As are these
On our last day we went to the Hemingway house. I have always been a big reader, and my mom introduced me to Hemingway when I was young, and I have always loved to read his stuff. I also like cats.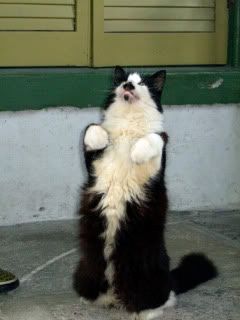 Our guide was much better than the first time I went, with
NerdInChicago
. There was also some slightly different details. I suspect some is lore.
Regardless, this is where much of the magic happened: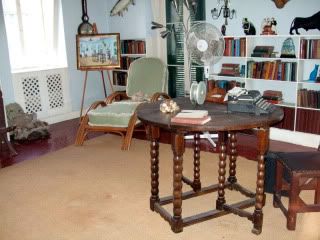 Key West is a great place. It's laid back and anything goes, and it has the best people watching anywhere. And it's full of randomness: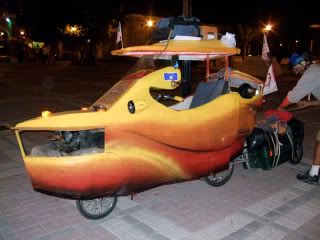 This guy claims he rode down from the Tampa area. I don't know that I believe him. Especially since he has 3 dogs on his bike.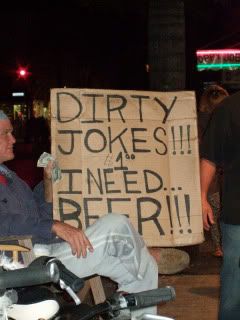 And this guy told El Hombre that I was too pretty for him. He didn't get a dollar, but we (and by "we," I really mean "I") have had a few laughs over the comment since.
Overall, I couldn't have asked for a better trip. And if I haven't mentioned it yet, our hosts were fantastic, they fed us, educated us and threw down with us. What more can you ask for?