I have been talking about going to the Homestead farmer's market for awhile now. I have been cajoling El Hombre to go with me, and we could never find a reason to drive so far.
Well, that reason finally came about with the seasonal opening of Knauss Berry Farms in the Redlands. Knauss Berry Farms is known for their baked goods, particuarlly their cinnamon rolls.
Nobody else had that idea: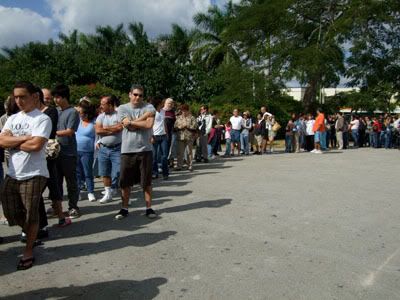 After waiting in line, drinking our strawberry shakes, we got into the building. In addition to breads and rolls, they also sell some fresh flowers, jams and oddly-named veggies: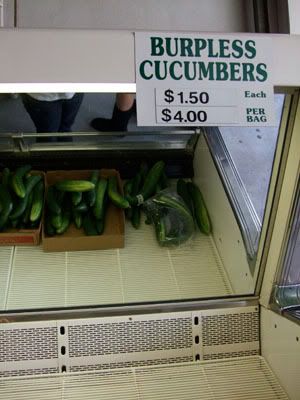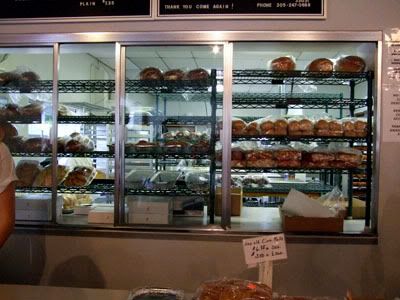 El Hombre and I bought some fantastic oatmeal raison cookies, honey wheat bread and cinnamon rolls, which we promptly took outside, sat in the grass and ate a few.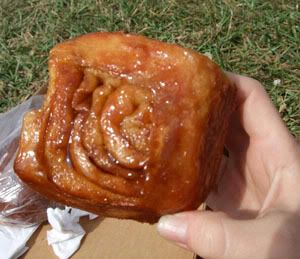 It was definitely worth the wait. mmmmmm