So news has been spreading through the local blogasphere that there's a new farmers/ market in town. Well, sort of anyways. The Pinecrest Farmers' Market has moved locations from Gardeners to the Pinecrest Gardens.
Now, I never visited the original market, and I was in the mood to make some pasta primavera, complete with fresh veggies, so el hombre and I made our way over to check it out. This farmers market is nowhere near as large as the one in the Redlands, but I really liked that it was all local growers with their own produce. Additionally, even though Pinecrest is a higher income area, the prices on everything were very reasonable. And there was plenty to see. Multiple farmers were there, including
Bee Heaven Farm
, who runs a local CSA. Because of the season, there was plenty of squash, zucchini and eggplant, alongside avocados, tomatoes and mangos. All of which were freshly picked, brightly colored and extremely appetizing!
We also stumbled across other vendors, like one table that makes fresh pasta (didn't buy any because they didn't have the flavor I wanted), flowers, fudge and jewelry.
All in all, it's a stop for a Sunday afternoon. And you can go check out the gardens while you are there!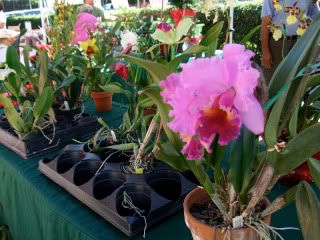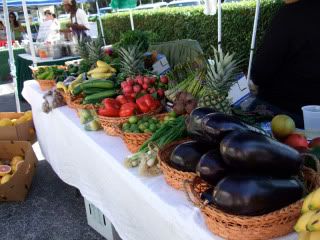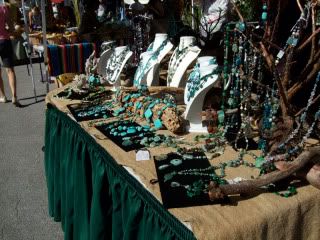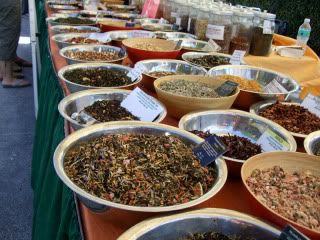 (tea)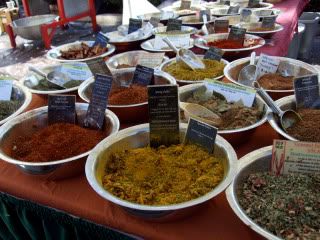 (spices)