El Hombre jokes that I always write about farmer's markets and street festivals and I realized, he's right. But it makes sense because I love to be outside, I like people watching and I like to browse among potential treasures, making these things so easy for me to capture. But I never write about parks. I like parks, I always enjoy going to them, but I never actually go with the intent to blog about them. Which is interesting because I feel like Miami actually has a pretty strong "park culture." People go all the time to grill out with friends or family, and anyone who has been to Tropical Park knows this is the case.
The other day I was on my way to downtown for work and I got there half an hour early. So I elected to drive around, and I rediscovered this park close to the Arsht Center. I have driven past it a number of times, but never actually walked it. It's a well-manicured park on the bay with areas to grill, a playground and basketball courts. I walked back and forth on the boardwalk, looking at the water, and snapping pictures.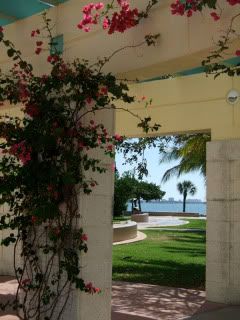 The entrance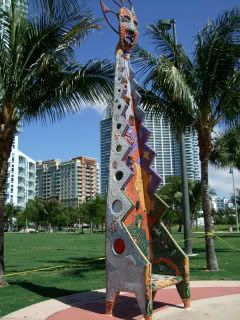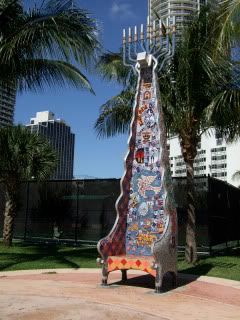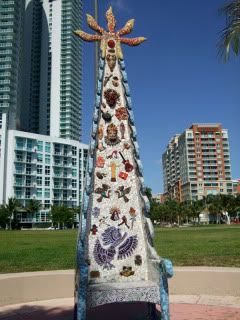 These three chairs were sort of balanced between the northern, center and southern parts of the park, along the boardwalk.
The boardwalk: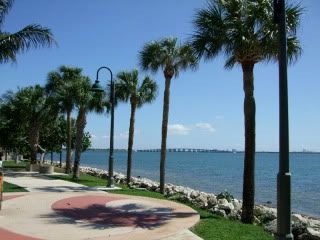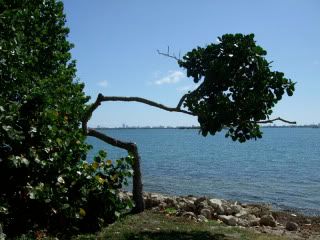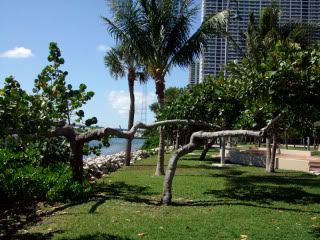 These hunched over trees are awesome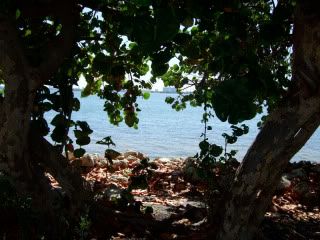 This is only one of the fantastic views from the boardwalk