Last Sunday was the last Bike Miami day of the season (whatever that means) and for the first time I was actually able to go. After living in Charleston, SC for four years without a car, I am a big advocate of alternative means of transportation, particularly via bicycle.
We parked the car on South Miami Ave, close to Key Biscayne and biked into the city. First of all, South Miami Ave has a nice bike path, but it needs to be longer. But it's a pretty drive, especially on the weekend when traffic is light.
Biking through Brickell and Downtown is cool because you see the city from an entirely different perspective. It was a hot day with a nice breeze which was both cooling and added resistance to the ride. We stopped by displays to sample empanadas and iced tea, saw some bands, and witnessed the dance-off for the free bicycles, proving once again, that people will do anything for something free
One nice little touch was the communication via chalk on the sidewalk, old school style: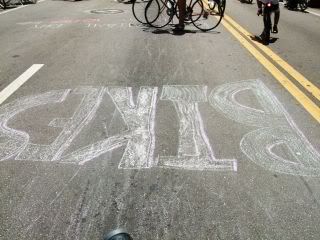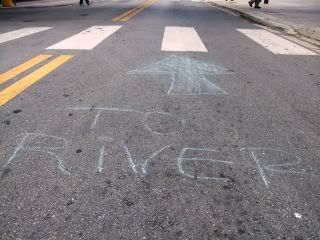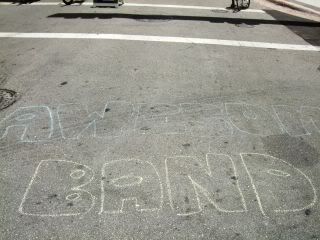 Speaking of the river, these are some pics I snapped from the bike. I have never really explored the river area and I liked it.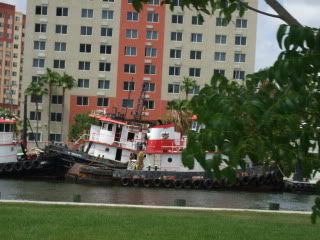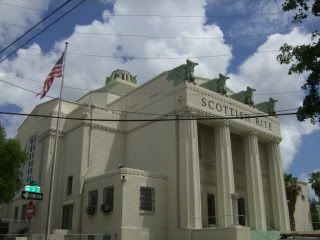 And in case you haven't seen the video yet, these people pulled a Ford Fiesta with a bike. I bet his legs were hurting later!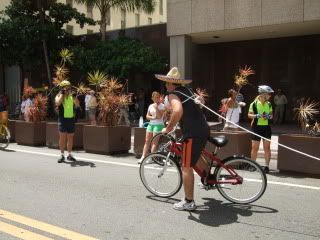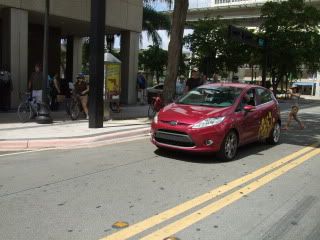 And before we biked back to the car, we rode down to the bay to check out the boats by Bayside and relax by the water: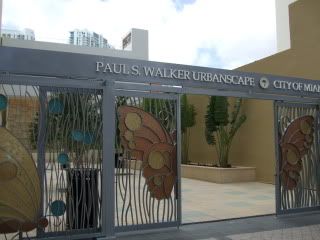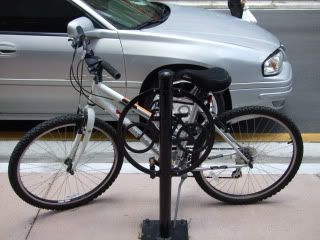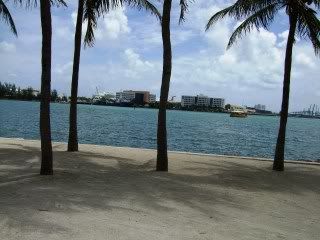 And as tempting as it was, we didn't stop in on our way back... But I never realized how brightly painted the building is...