So I am back and fully rested from my time in New York. I didn't go for vacation, but for work. Now, I want to say that while I appreciate NYC for its variety of cultures, shops and restaurants, I just don't get it. I mean, it's a huge city, too much for me, and I feel like you can't see the sky, which makes me feel trapped. However, I have also never been in the city longer than two days at a time, so perhaps I can't judge it yet.
Anyways, while there for work, we got a day in the city. I saw my first Broadway play, Phantom of the Opera, went to Little Italy again, and visited a small part of Central Park for the first time. Being there this last time, I felt like I need to go for a week and really visit NYC the way it should be done. But I snapped some pictures: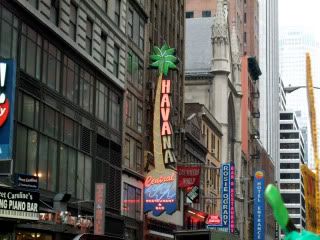 (You can take a girl out of Miami, but you can't take Miami out of the girl it seems)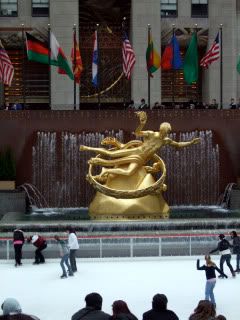 Ice skating! It was 50 degrees, so I don't know how the ice stayed that way, but still cool. This is 30 Rock, for those of you who don't know.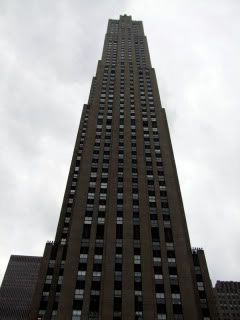 Thirty Rock again. I'm more than a little addicted to that show, btw.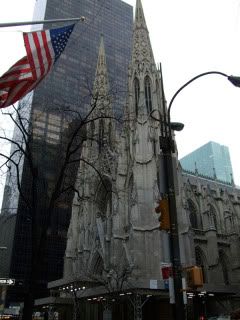 I like the old with the new here...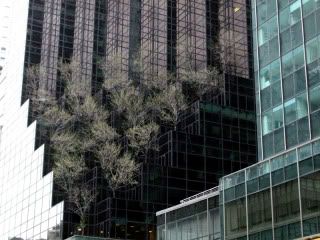 When you never see green, you've got to get creative I guess. This is the Trump building apparently. I am not obsessed with that show, obviously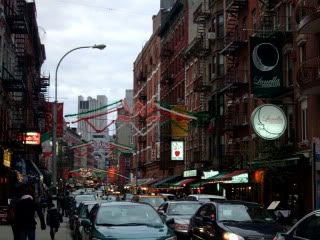 Little Italy is not like real Italy. But they work with what they have.
Central Park: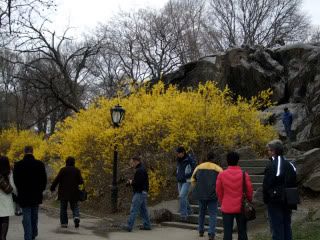 Color!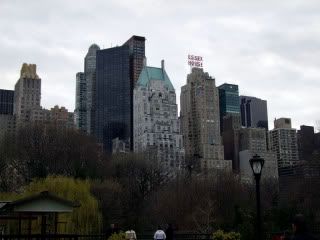 They say you don't feel like you are in the city in Central Park. I disagree. It's still nice though. If I go back with non-work people, I'm totally climbing all the rocks like a 6-year-old...