I love the sun, I love being outside and I love being active. These are some of the many reasons I appreciate South Florida so much. Usually on the weekend, I end up walking around outside, either in my neighborhood or on the boardwalk or something.
This past weekend we did something different. We went about 17 miles past Krome on Tamiami Trail to the Everglades and went biking in
Shark Valley.
Shark Valley is part of the Everglades National Park, within the park there are tram tours, an info center and a path through the park. But it's not for the faint of heart, it's a 15 mile path, with some offshoots to see bobcats and otters (we saw neither.) But on a nice day, it's great for biking because its a wide, level paved path. I wouldn't recommend it for the summer though, as very little of the path is shaded.
It's fun though, because the scenery is beautiful and you can see alot of wildlife. Some of my pics I took from my bike, others I swung around and jumped off. Here are some of my favs: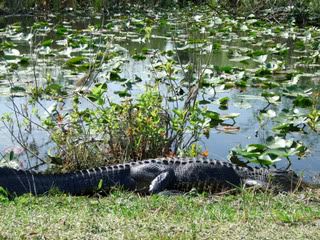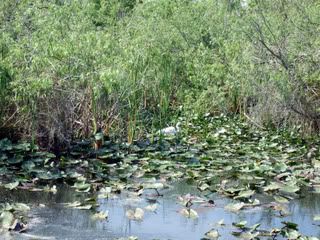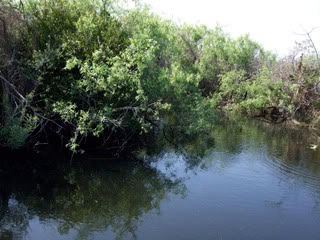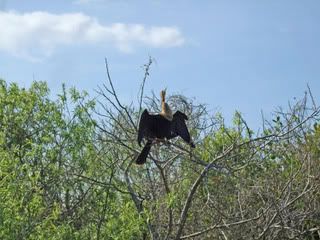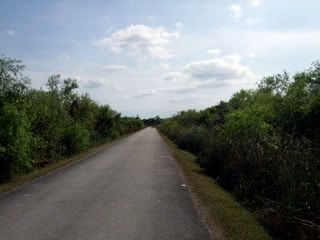 (a long road ahead of us)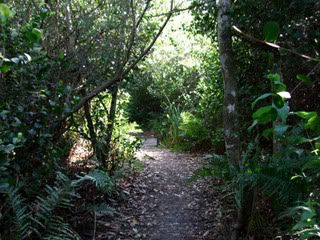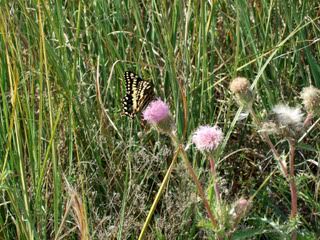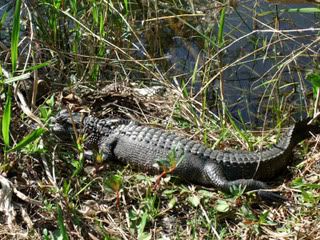 (baby croc)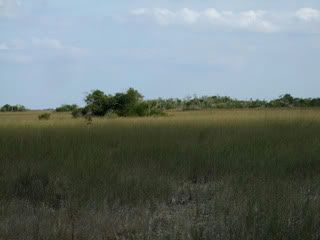 The marshes made me nostalgic for the South Carolina lowcountry. So peaceful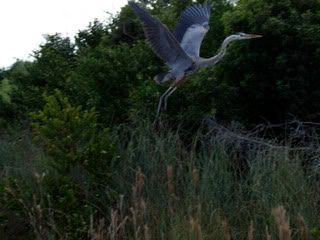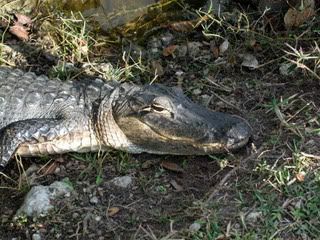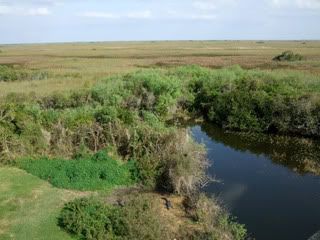 The view from the 7-mile halfway point.
If you are into biking, it's totally worth going. The path is long enough that you can coast and absorb the scenery around you, but it's also perfect for those moments when you hunch over the handlebars, throw it into gear and tear down the path with the wind in your face. Just don't forget sunscreen and water.