Funny story. You know, if you are a girl in your late 20s, in a committed relationship for about a year and a half, I guess people get anxious. Because I posted a status update that said, "Christina has some news to announce soon" and EVERYONE apparently thought I was pregnant. Not engaged, not getting a new job. Pregnant.
Now El Hombre didn't help much by adding to the fury with a post, "It involves a little one." This only set people off more. I started getting text messages like crazy and one of my best friends called from North Carolina at midnight to ask what was going on. Once I logged in and saw the fury, I decided to mess with people a little more, and I'm sure my friends who didn't know about the kitten plan are not so amused right now. Well, sorry to disappoint, but there is a new little one and El Hombre's and my little family is growing. Check out little Moshi: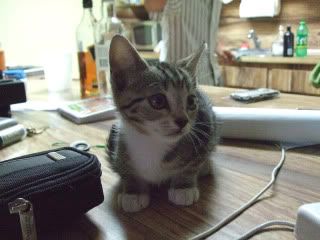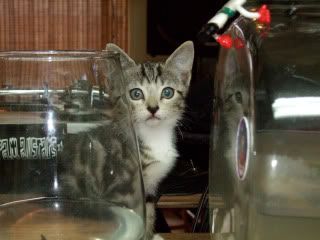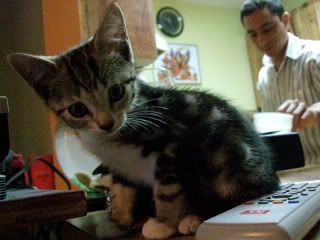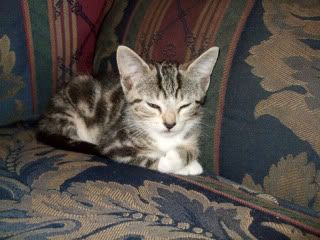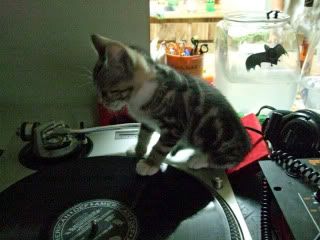 She is two pounds and 8 weeks of pure cuteness. Last weekend we went to a nursery down on Miller to look for new hedges for El Hombre (we lead such exciting lives sometimes) when he pointed out the kittens. She was the only one with these really cool thick stripes and was so super cute. So I thought about it all week and decided that my current cat will learn to love her too.
So no, not an exciting story about Miami, so sorry. But I thought I should share!